New EU Energy Labels Applicable From 1 March 2021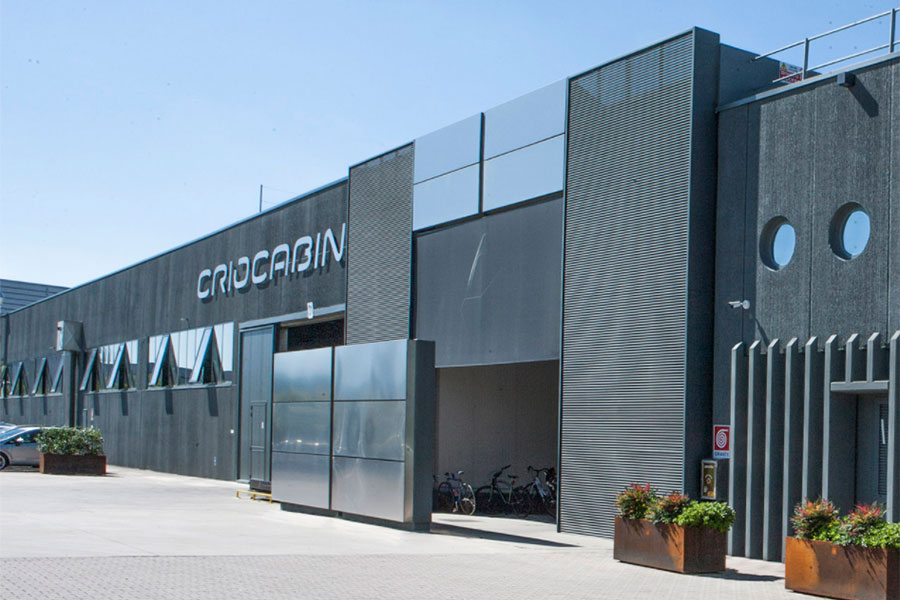 On 1st March 2021, the European Commission's new legislation concerning energy labelling for commercial refrigeration appliances comes into force.

The challenge in combating climate change is to make clean energy as cheap and reliable as energy from fossil fuels. Criocabin and its team have always walked the path of change with its "Modus Vivendi and Operandi", being fully committed to making a significant difference and to achieving the shared goal of safeguarding our planet. Our number one priority has always been to protect the environment in which we live and our children will live.

For consumers, the new labelling system will be clearer and will ensure that companies continue to innovate and offer increasingly efficient products. In addition to changing the energy efficiency class of the product in question from domestic to commercial use, the layout of the new label is different, with clearer and more modern icons.
I. QR registration code
II. Manufacturer/Producer
III. Model name
IV. Energy efficiency class ranging from A to G
V. Energy efficiency class, as established in accordance with Attachment II
VI. AE in kWh per year, rounded up to the nearest integer
VII. Refrigerated display surface
VIII. Maximum and minimum temperatures of test packs
IX. Freezing display surface
X. Maximum and minimum temperatures for freezing
XI. Regulatory reference "2019/2018"
The assessment of the energy consumption of each type of appliance and the allocation to different energy classes refers to different parameters:
Type of unit (plug in or remote);
Exposure temperature (low or medium).
Energy efficiency classes are assigned according to the energy efficiency values achieved by individual products: the lower the EEI (Energy Efficiency Index), the higher the energy efficiency and thus the lower the consumption.

The important change is the introduction of a QR code in the top right-hand corner of the new labels. By scanning the QR-code, consumers can find further information about the product model, such as data on dimensions, specific features or test results depending on the device. All appliances on the EU market must be registered in a new database: the European Product Register for Energy Labelling (EPREL).

In addition to the new energy labelling rules, there are corresponding new regulations concerning eco-design that come into force on 1 March 2021 – Directive 2009/125/EC, which requires manufacturers to comply with certain requirements:
Eco-compatible design (energy labelling)
Disposal of products
Availability of spare parts
These particularly concern updated minimum efficiency requirements while reinforcing consumers' rights to repair products and thus support the circular economy.

"Fifty-one billion is the number of tonnes of greenhouse gases that are generally emitted into the atmosphere on an annual basis worldwide. This is the current situation. Zero is what we need to aim for." Bill Gates
@CriocabinSpa #CriocabinSpa #Criocabin