About BricsCAD Software
Brochures

BricsCAD Software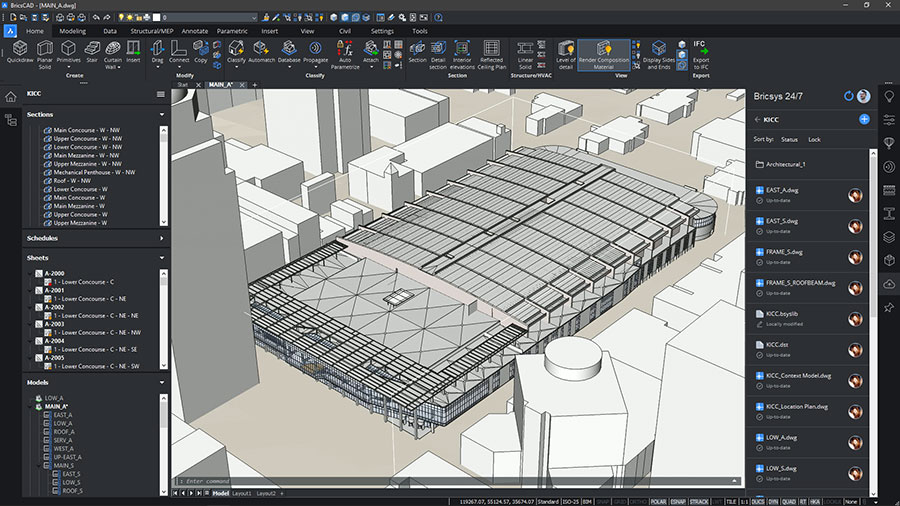 The BricsCAD Family of Products
BricsCAD Lite
BricsCAD Lite is our 'LT alternative'. It brings a familiar suite of drafting tools, plus the ability to customize the way you work with the power of LISP. We are actively developing BricsCAD® Lite to incorporate the power of A.I. – and in V21, with new features like MoveGuided, OPTIMIZE and Parametric Blocks, you can experience modern features in our most cost effective CAD solution.

BricsCAD Pro
BricsCAD Pro is the 2D/3D CAD alternative, for users who need more. It contains a powerful 3D constraint engine and automatic parameterization. Parametric components and arrays, coupled with our deformable 3D modeler let you create any design, any shape – in record time.

BricsCAD Pro brings access to over 1,500 third party application programs, built on our ARX compatible BRX API. Also, BricsCAD Pro contains our Civil workflow, with TIN generation, gradings and alignments.

BricsCAD Pro is also the foundation for BricsCAD Mechanical – our MCAD design workflow – and BricsCAD BIM.

BricsCAD Mechanical
BricsCAD Mechanical delivers advanced mechanical assembly design and manufacturing documentation tools in a familiar interface - all in DWG.

BricsCAD BIM
BricsCAD BIM offers a comprehensive building design and documentation workflow that focuses on "Design First", working in CAD-accurate solids without the limitations of "family" based systems.

It is CAD-accurate, leveraging the familiar power of DWG and XREFs to bring Building Information Modeling to everyone.


News archive:
Piet Lelieur – The Man Who Brought in BricsCAD at Mouton (6 Aug 2019)
3D Drawing from engineering plans (24 Mar 2019)
Moving from 2D to 3D CAD (21 Mar 2019)
Do you pay too much for your CAD software? With BricsCAD you get more for less. (30 May 2017)
With BricsCAD you can either buy or rent a license - it is your choice... (20 Mar 2017)
2D Drafting, 3D Modeling, Sheet Metal Design and BIM (22 Nov 2016)
BricsCAD 15.2 launched - offers major new and improved features (28 Apr 2015)
Free e-book: BricsCAD V15 for AutoCAD Users (30 Mar 2015)