About Design Materials
Design Materials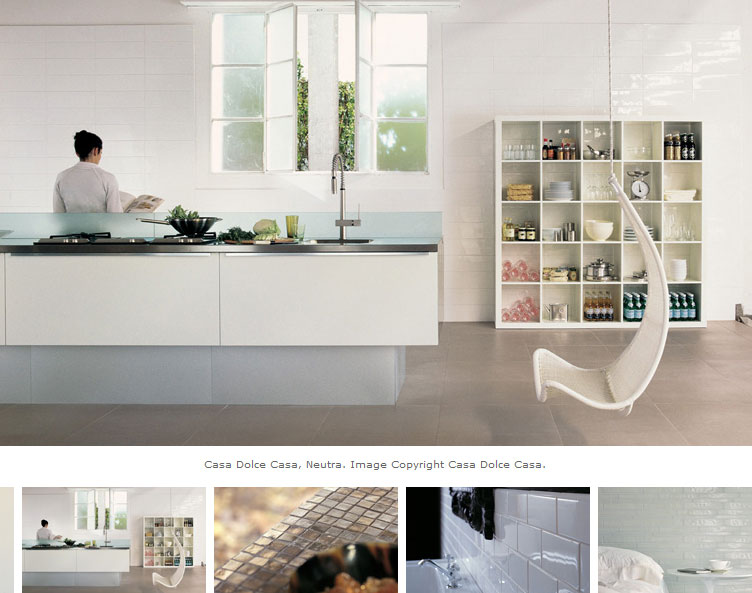 Glazes, China clay, glass, paintings. And particularly porcelain stoneware. These are materials which, whether combined or used singly, offer fertile ground for the experimental talent of the most up-to-date designers. Porcelain stoneware, in particular, has a natural malleability which makes it the ideal solution for laying it even on irregular surfaces and curves and, thanks to new generation technology, it can range from the largest sizes (even slabs of 120x120 cm), to the smallest (micro-tesserae of 5x5 mm which can be used to create surfaces without any break in continuity), whilst special processes (in filigrain, with a patchwork effect or, again, by using stucco to tone or contrast) bring to life textures and tactile effects of considerable decorative importance.
04 21 00 - Clay Unit Masonry
04 23 00 - Glass Unit Masonry
09 30 00 - Tiling
09 33 00 - Conductive Tiling
12 10 00 - Art
12 17 00 - Art Glass
12 42 00 - Table Accessories

Categories: design materials, glazes, china clays, glasses, paintings, porcelain stonewares, mutina, casamood, casa dolce casa, brix, cerviva, ceramica bardelli.