About Wood Floors for Outdoor
Wood Floors for Outdoor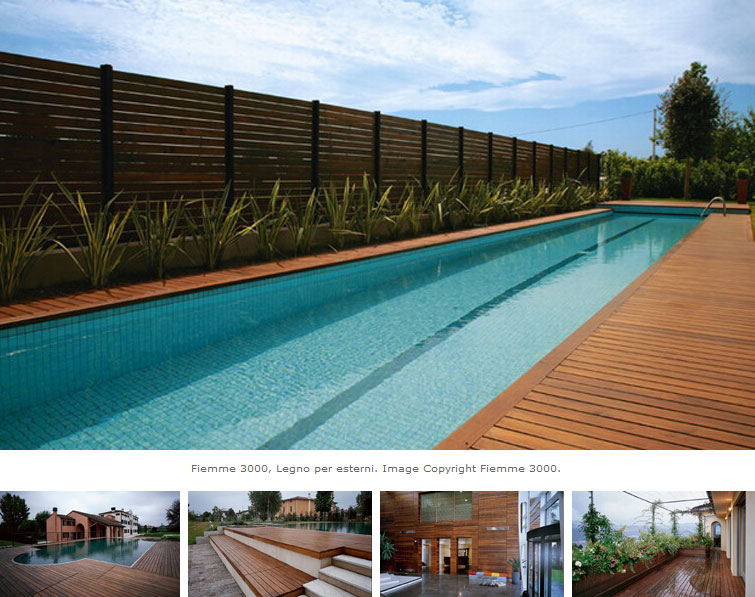 Is it possible to enjoy the unparalleled warmth of wood in outside spaces as well ? The answer is yes, thanks to some types of wood (which include Iroko, Teak and Ipé) which are able to resist various atmospheric agents: rain, hail, humidity and sun. The unique veining types (which are always naturally different) of wood are able to harmonise perfectly with the surrounding environment, whilst its functional and hygienic characteristics make it the ideal complement for the edges of swimming pools, gazebos or terraces. Because, in fact, of the extreme variety in its use, outside wooden flooring is normally available in two versions: anti-slip (for swimming pools, bathing areas or health centres) or smooth for patios, gazebos and gardens.
09 60 00 - Flooring
09 64 00 - Wood Flooring

Categories: wood floors, outdoor floorings, floorings, iroko floorings, teak floorings, ipe floorings, gazebos, terraces, patios, gardens, fiemme 3000.