About Mosaic
Mosaic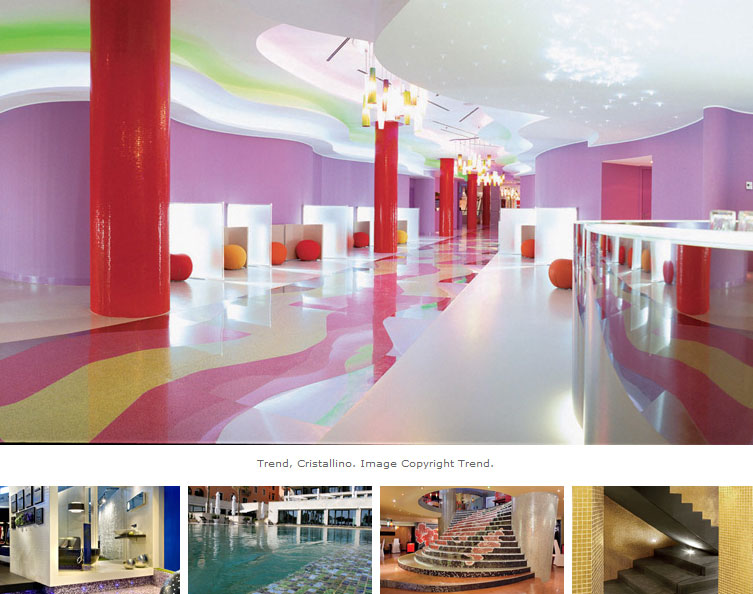 Infinite colours, different types of decoration sizes and shapes, produced to create surfaces which are always unique and treasured. Anyone choosing to decorate a space using the tessera of mosaic will be faced with a truly impressive array of design solutions, which can be used to bring life to lively, coloured spaces or sober, elegant ones, decked out in great floral painted backgrounds or geometric or lined designs. Mosaic allows for infinite varieties of colour, both tactile and aesthetic, going from the classic to the contemporary. New generation tesserae have also been developed using technologies in the van to bring to life residential sets which have a great scenic effect and can totally be personalised.
09 30 00 - Tiling
09 33 00 - Conductive Tiling
09 60 00 - Flooring
09 62 00 - Specialty Flooring
09 63 00 - Masonry Flooring
09 64 00 - Wood Flooring
09 65 00 - Resilient Flooring
09 67 00 - Fluid-Applied Flooring

Categories: mosaic, tiles, trend, sicis, mutina, casa dolce casa, appiani.