About Criocabin Special Custom Serve-Over Extra Display
Criocabin Special Custom Serve-Over Extra Display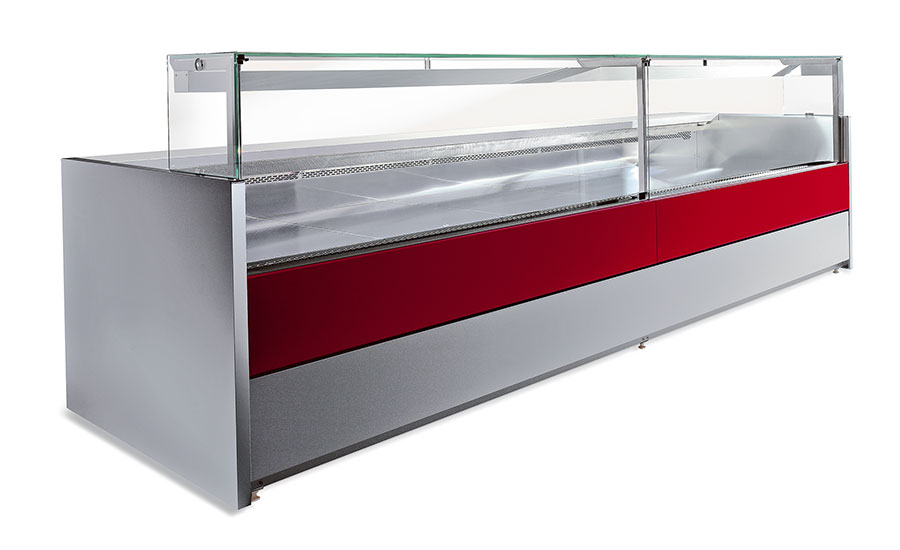 STYLE
The trendy entry level.
Extra is a counter with a refrigerated display case for cold cuts, cheeses and gastronomy with an affordable price and attractive design. It can be easily integrated with the interiors of any store, it is equipped with a straight window that opens like a hinge and angled corners, while the interior finishings are painted in RAL 9006 grey, and can be made of stainless steel on request.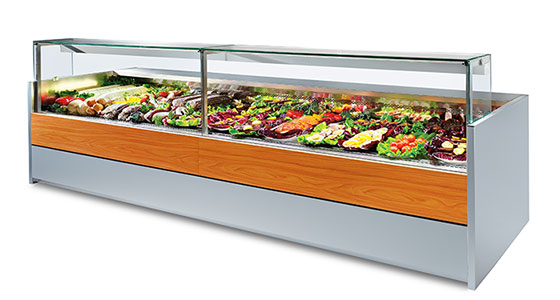 HOT & COLD
Not only refrigeration.
Thanks to the H-Combi system, Extra is also available in a hot ventilated version. It is equipped with a display area with gastronomy trays, an upper heat light and an internal tray for water evaporation with dedicated control.


TECHNOLOGY
Maintenance has never been so easy.
Easy Touch Control electronic control system allows remote monitoring at any time via Wi-Fi thanks to the NUCLEUS system: continuous performance monitoring that reduces routine maintenance and saves time.

Ventilated defrosting with compressor shut-down.
Worktop in stainless steel
Optimum display thanks to 4000°K LED lighting.

11 21 00 - Retail and Service Equipment
11 25 00 - Hospitality Equipment
11 40 00 - Foodservice Equipment
11 41 00 - Foodservice Storage Equipment
11 46 00 - Food Dispensing Equipment