About Criocabin Special Custom Serve-Over EDB Display
Criocabin Special Custom Serve-Over EDB Display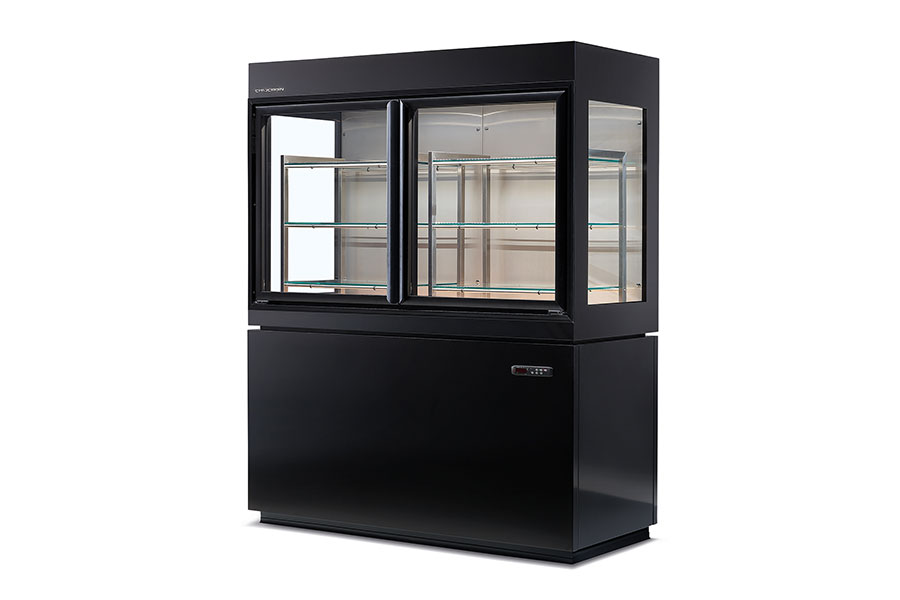 DESIGN
The perfect blend between elegance and functionality.
The new display for beef aging guarantees an optimal product maturation process while offering an elegant presentation. Entirely built in "all-black" silkscreen laminated glass, it features a stylish and functional design which makes it perfect for restaurants as well.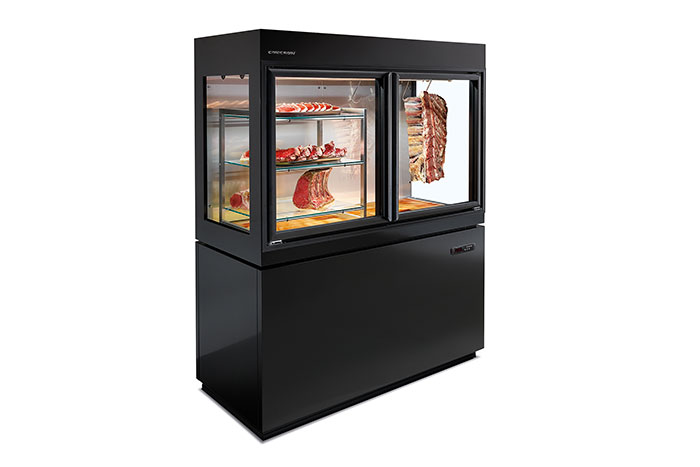 DRY AGED BEEF
A new take on an ancient technique.
EDB provides with its Dry Aged Beef maturation system: a delicate process of maturation delivering a product with a unique taste and excellent organoleptic qualities.


YOU CHOOSE
Display or maturation?
You choose. EDB can be electronically set to change the maturation process into refrigerated display and viceversa.


REMOTE TECHNOLOGY
An app for remote control.
The electronic control panel WOW Touch Control provides the perfect interface to remotely monitor the performance of any Criocabin product connected to the network through the App - downloadable from Android.

The display area and the inside are made in AISI 316 stainless steel.
The CRIOLED® front lighting is an extra accessory to make your creations shine.
Remote monitoring thanks to NUCLEUS and the additional Wi-Fi control device.
Thermopane glass also for the magnetic lock door.

11 21 00 - Retail and Service Equipment
11 25 00 - Hospitality Equipment
11 40 00 - Foodservice Equipment
11 41 00 - Foodservice Storage Equipment
11 46 00 - Food Dispensing Equipment