About Criocabin Special Custom Serve-Over Il Magnifico Display
Criocabin Special Custom Serve-Over Il Magnifico Display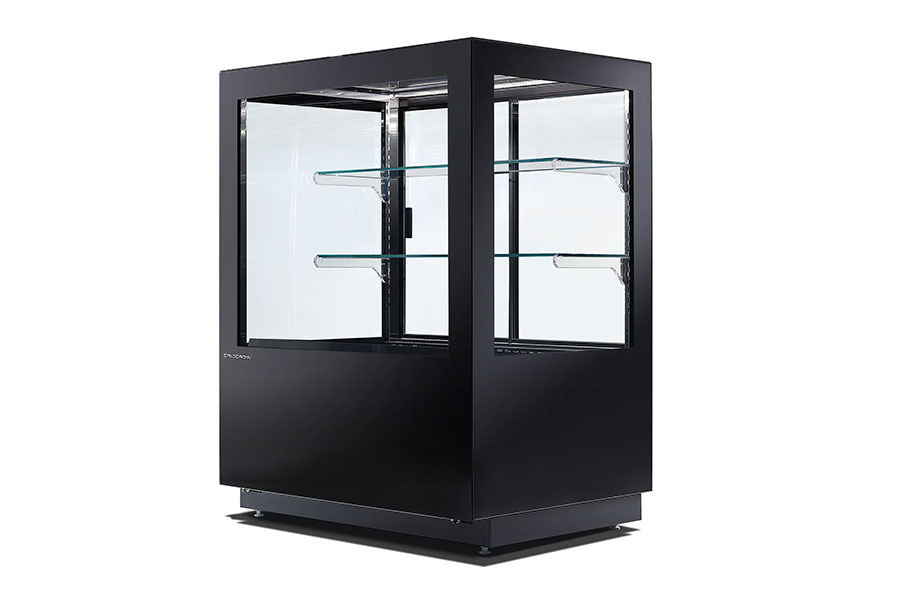 UNIQUE CONCEPT
Like the shop window of a jewellery store.
Il Magnifico is the display case for noble cuts of meat inspired by jewellery display cabinets. A solution designed for trendy dine-in butcher's, and for meat restaurants with a sophisticated style. A unique product in its genre, a novelty in the world of refrigeration to simplify everyday work and make the display and sale of meat more efficient.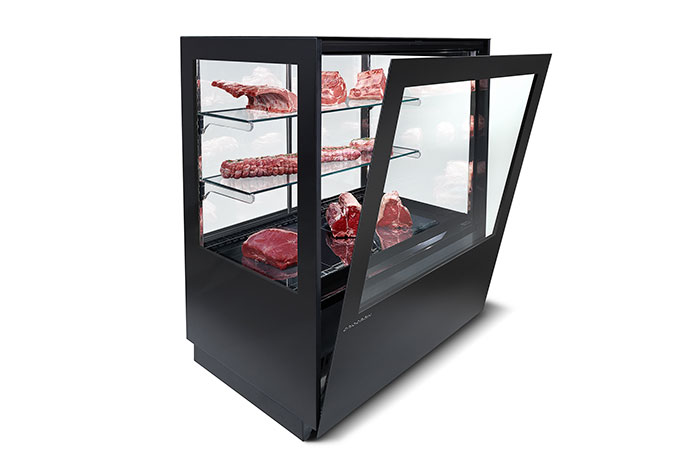 DESIGN
Prestige in every detail.
An elegant and distinct design, to enhance each product on display as if it were a precious object. For this reason, the display area of Il Magnifico is painted in BLACK RAL 9005, with a display surface in black serigraphed glass. The Thermopane front glass opens with a hinged opening to make cleaning easier and faster.


NOBLE GAS
Amazing performance.
Il Magnifico uses the noble gas Argon to achieve perfect insulation: it is the same gas that is also used in space travel.


REMOTE TECHNOLOGY
An app for remote control.
The electronic control panel WOW Touch Control provides the perfect interface to remotely monitor the performance of any Criocabin product connected to the network through the App - downloadable from Android.

Ventilated defrosting with compressor shut-down.
Display counter in stainless steel
Thermopane glass, also for the side and the rear sliding doors.
The CRIOLED® front lighting, arranged in 3 rows, is an extra accessory to make your creations shine.

11 21 00 - Retail and Service Equipment
11 25 00 - Hospitality Equipment
11 40 00 - Foodservice Equipment
11 41 00 - Foodservice Storage Equipment
11 46 00 - Food Dispensing Equipment