About Criocabin Special Custom Serve-Over Electa Display
Criocabin Special Custom Serve-Over Electa Display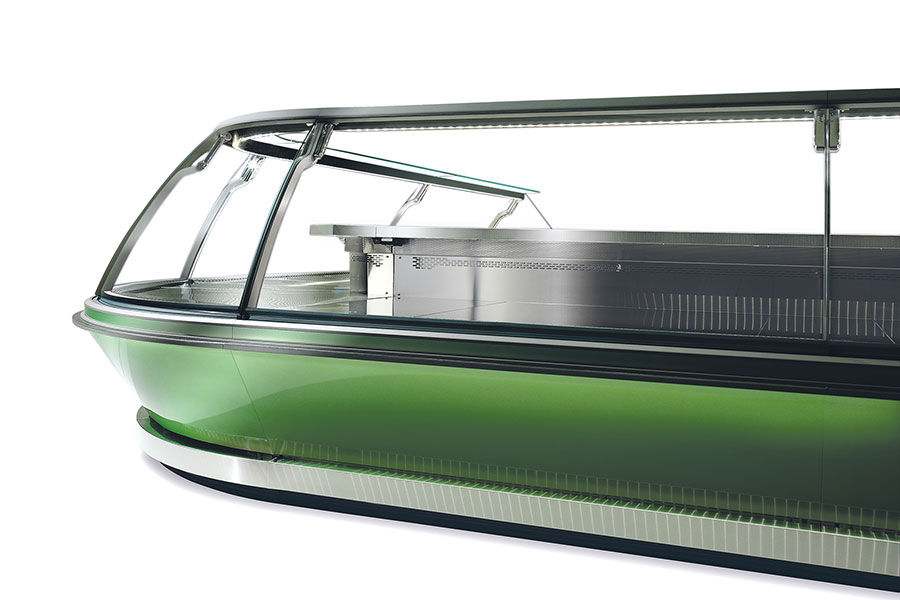 VERSATILITY
The multi-purpose counter.
Electa is a versatile refrigerated counter which can fit fresh food, fish or pastry, but is also perfect for butcher shops with innovative designs. It stands out from conventional counters thanks to its curved glass and top opening. This counter, with stainless steel display area and tank, features round corners open at 45° and 90° and/or closed corners at 45° or 90°.



HOT & COLD
Not only refrigeration.
Thanks to the H-Combi system, Electa is also available in a hot ventilated version. It is equipped with a display area with Gastronorm trays, upper heat light, internal tray for water evaporation with dedicated control and controls with independent display temperature controller and upper heat light.


REMOTE TECHNOLOGY
An app for remote control.
The electronic control panel WOW Touch Control provides the perfect interface to remotely monitor the performance of any Criocabin product connected to the network through the App - downloadable from Android.

Top opening curved glass.
Anti-fog front ventilation
Scratch-resistant stainless steel worktop.
The CRIOLED® front lighting is an extra accessory to make your creations shine.
Multiplexable to any other version

11 21 00 - Retail and Service Equipment
11 25 00 - Hospitality Equipment
11 40 00 - Foodservice Equipment
11 41 00 - Foodservice Storage Equipment
11 46 00 - Food Dispensing Equipment