About Criocabin Special Custom Serve-Over Enixe Display
Criocabin Special Custom Serve-Over Enixe Display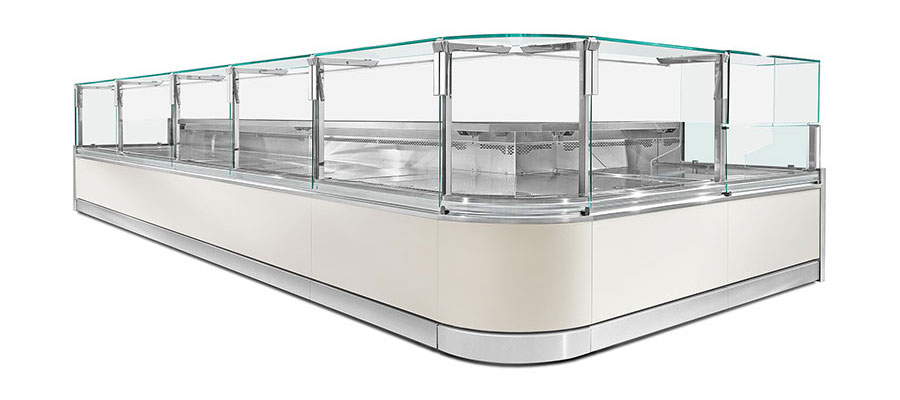 S CONCEPT
Static Refrigeration with refrigerated base. Ideal for meat. Humidity level guaranteed.
DESIGN
Showcase your products, with style.
Enixe has been designed to enhance the display of goods, thanks to its clean lines and plain surfaces.



PERFECTION
Easy to clean and very easy to set up.
The glass doors open upwards, enabling easy cleaning and access to the display base for customised visual merchandising.


VERSATILITY
Designed around your needs.
Assisted service display case which can be turned into a self-service unit just by sliding down the glass.

Anti-fog front ventilation.
H-Combi: Not only refrigeration. Discover the hot ventilated version with H Combi option.
AISI 304 stainless steel base.
CRIOLED® front lighting is an optional to make your creations shine.

11 21 00 - Retail and Service Equipment
11 25 00 - Hospitality Equipment
11 40 00 - Foodservice Equipment
11 41 00 - Foodservice Storage Equipment
11 46 00 - Food Dispensing Equipment