About Criocabin Special Custom Serve-Over Elisir Display
Criocabin Special Custom Serve-Over Elisir Display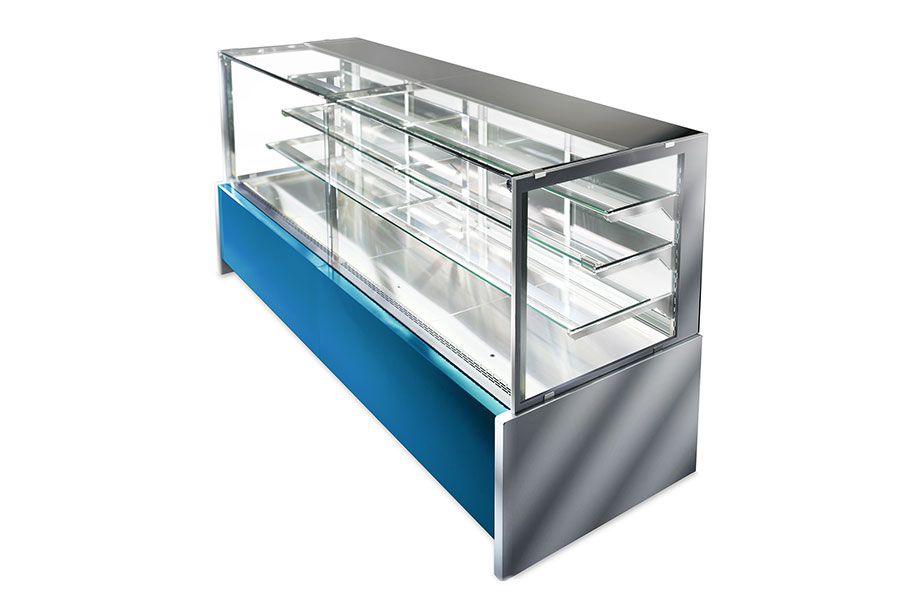 PERFECT DISPLAY
The perfect display for bars and pastry shops.
Elisir is ideal for showcasing cakes or ready meals as it features a wide display surface organised into four glass layers with a straight front glass and a hinged opening. Available in a refrigerated version, a specific version for chocolate and climate class M1, not only does it suit pastry shops but it is also perfect for the preservation of sandwiches, salads and appetizers.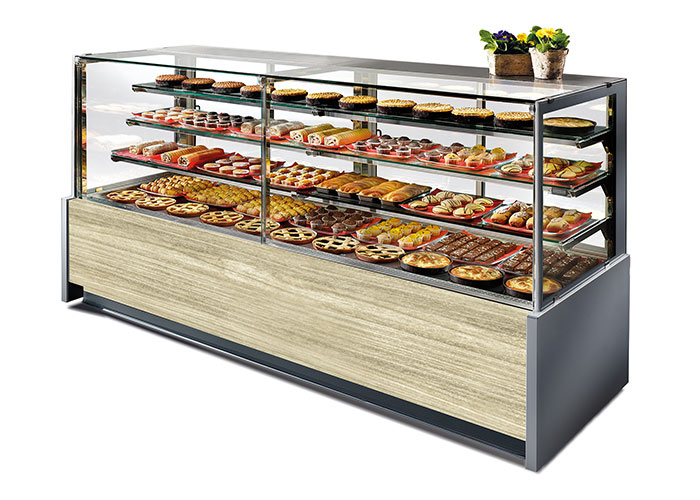 DESIGN
Double access, maximum efficiency.
Elisir stands out for its clean design that fits with any interior. Display with double access - front and back - to refill it from the opposite side from the client. This makes it particularly suitable for hotel or self-service catering areas.


FOR CHOCOLATE
A display for chocolate.
Elisir is also available in a specific version for chocolate: built-in unit, ventilated refrigeration and electronical set-up specifically conceived for chocolate preservation.


TECHNOLOGY
Maintenance has never been so easy.
Easy Touch Control electronic control system allows remote monitoring at any time via Wi-Fi thanks to the NUCLEUS system: continuous performance monitoring that reduces routine maintenance and saves time.

Ventilated defrosting with compressor shut-down.
Multiplexable any other version
Optimum display thanks to 4000°K LED lighting.
Anti-fog front ventilation
Refrigeration unit with natural refrigerant R290.

11 21 00 - Retail and Service Equipment
11 25 00 - Hospitality Equipment
11 40 00 - Foodservice Equipment
11 41 00 - Foodservice Storage Equipment
11 46 00 - Food Dispensing Equipment