About Aerial Lift Platforms
Brochures

Aerial Lift Platforms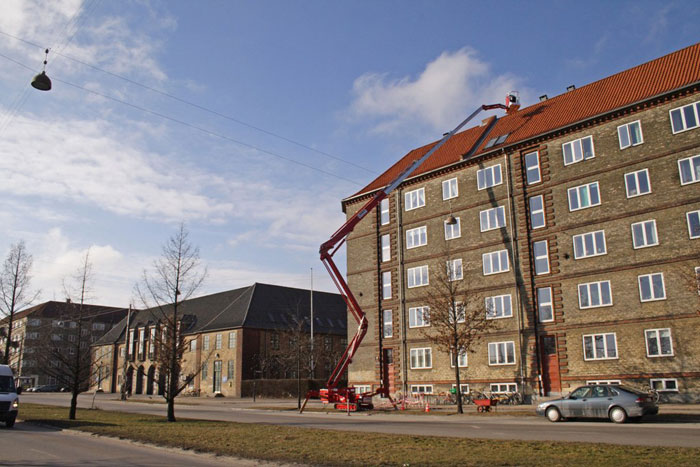 Orientals Specialist Lifting is grateful to be an exclusive distributor of Falcon and Bluelift from TCA Lift, Denmark. TCA Lift is manufacturer and the global market leader of compact aerial lifts under the brand of the original Falcon Spider Lifts. These lift can pass through 1m wide and 2m high door opening, and when in place, the outriggers unfold like a spider's legs, providing safe support for the lift.
The Falcon Spiders lifts are very compact platform for indoor and outdoor use. It has 26 – 52 meter (85 – 170 feet) of height. Their Falcon Spiders lifts makes it possible to operate in places where other platform fails. Their Falcon Spider series are FS290 - 320, FS320Z, FS370 – FS420, FS370C – FS420C and FS520C. The FS290 – 320 types has double jib arm, automatic outrigger positioning, steering of outrigger and chassis from the basket. FS320Z is the highest articulated Z-boom on the market. In addition, FS320Z have two-arm over-centre riser, four section telescopic aluminium boom, and 110° articulating jib together offers the user a superior working envelope. It has working height of 32 meters, reach 16 meters at an up and over height of 11 meters. FS370 – FS420 type has compact design, very flexible and safe. FS370C – FS420C is known as the "Ultimate Crawler platform". Lastly, the FS520C is the "World's tallest compact platform".
The Bluelifts are compact low weight tracked lifts offers high quality models from 12 – 22 meter height with 200 kg basket capacity. These are narrow tracked spider lifts and good off-road abilities. Bluelifts are very versatile and can pass through a single door and can cross to very soft or difficult terrain. Their Bluelifts series of products are C12 6.5, C14 6.5, C16 5.8, SA 16 Compact, C18 8 and C22 11. The C12 6.5 is the smallest Bluelift with a working height of 12m and outreach of 6,5m. C12 6.5 has automatic start and stop engine, and has Function Memory System (FMS). Bluelift C14 6.5 is the first 14m aerial work platform with a two section telescopic articulated pantograph boom. Also, Bluelift C14 6.5, has the same compact footprint as the C12, yet offers an outreach of 6,5m with a maximum load capacity of 200kg and outrigger deployment and leveling are automatic. The C14 6.5 is powered by a petrol and electric engine. C14 6.5 features have radio control, proportional control, 90° jib, detachable basket, automatic start / stop engine and Function Memory System (FMS). C16 5.8 has 16m working height, 5.8m maximum reach, 200 kg maximum load in basket, 340 degree turret rotation and 25% maximum gradient. SA 16 Compact also has 16m working height, automatic settings, Function Memory System (FMS) and automatic start/stop engine. The C18 8 bluelift is very narrow size of 18m and has self diagnostic system. The C22 11 is the biggest bluelift type which has 22m working height and 11m outreach with 200 kg lift capacity. C22 11 features have dual parallelogram riser, with telescopic boom and articulated jib.

01 54 00 - Construction Aids
01 54 13 - Temporary Elevators
01 54 16 - Temporary Hoists
01 54 19 - Temporary Cranes
01 54 23 - Temporary Scaffolding and Platforms
01 54 26 - Temporary Swing Staging
11 24 00 - Maintenance Equipment
11 24 13 - Floor and Wall Cleaning Equipment
11 24 16 - Housekeeping Carts
11 24 19 - Vacuum Cleaning Systems
11 24 23 - Façade Access Equipment
11 24 23.13 - Window Washing Systems
14 - Conveying Equipment