About Tower Cranes
Tower Cranes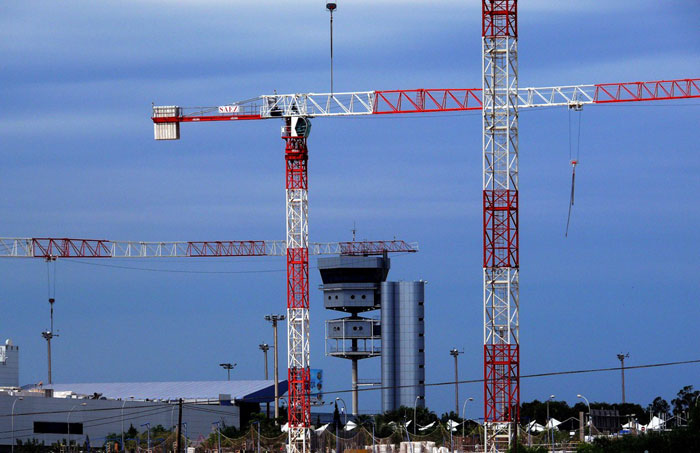 Orientals Specialist Lifting is proud to be an exclusive distributor of three of the world's leading tower crane brands namely HUBA, SAEZ and MTI Lux.
HUBA is a productive enterprise, integrating design, manufactures and installs various construction machines and their fittings. They are committed to continuous development and improvement of Tower Cranes. Their tower crane keeps the leading place in structural design, electro-control system and security technology. This crane includes series of H5015, H5510, H5515, H5515B, H5810, H6015, H6015B, H7030, H7030B, H7050, T6022B, T6015, T6015B, T7527, T7527B. Recognition wise, HUBA has obtained ISO9001:2000 quality system certificate.
SAEZ Cranes was built three decades ago. They are one of the large companies present in the biggest international markets in terms of building tower cranes. The company becomes Spain's leading manufacturer of tower cranes.
They have built more than 20 tower crane models and become successful solutions with the newest developments of technology, knowledge, materials and services.
SAEZ Cranes is beyond doubt reliable, safer, more agile, stronger and easier to handle by operator. Their products varies from Tower Head Cranes, Flat-top Cranes to Fast-erecting Cranes. The Tower Head Crane has one-piece jib and steel wire ropes; it basically needs less space for their transport and enable major load capacity in the working area of the second cable. It's assembly and transport is more economical. On the other hand, Flat-top Crane is a modular jib which does not need wire ropes to be mounted and dismounted. This crane is always in perfect condition of deflection and compression. Lastly, Fast-erecting Crane can be mounted and dismounted with a single movement and their height and jib length is limited. It has a maximum height of 30m and maximum jib-length of 50 meter.
MTI LUX S.A. specializes in the field of tower cranes. It has picked out a small part within the wide segment in the field of construction machinery. For many years of experience, MTI Lux combined its knowledge in tower cranes through working and acquiring expertise with various manufacturers. Its product from LUXcranes manufactures Topless saddle jib cranes, while JOST brand manufactures Topless Luffing Cranes, Luffing Cranes and Topless Cranes.
Orientals Specialist Lifting not only offers sales but also provide quality services for all types of tower cranes from its highly trained technical support team.


News archive:
New Company: Orientals Specialist Lifting (21 Jan 2013)
01 54 00 - Construction Aids
41 22 00 - Cranes and Hoists